Being a blogger has become a full-time career in today's society. It usually starts with a small idea and passion that is developed in time. You're probably thinking that running a blog is an ideal job and you are absolutely right- not only are you working from home, but the job is also fun and exciting. It takes some time to start becoming successful as a blogger, but it is definitely worth the hard work and patience. Finding online jobs is actually pretty easy as long as you use your blog to its full potential and know where to find them.
What is a blog?
Let's start with the basics. A blog is a regularly updated website, online diary or web page typically run by an individual or small group, that is written in an informal and conversational style. There are many different types of blogs and ways to run them. Your blog content can be articles, texts, images, animations, photos- it's all up to you. Usually, blogs consist of just articles with graphics.
Types of blogs:
–Lifestyle– these blogs discuss a variety of topics, from beauty to fashion and parenting. It all depends on what you feel like writing about. Lifestyle blogs are universal and allow you to blog about absolutely anything.
–Beauty– if your biggest passion is makeup and skincare, beauty blogs are ideal for you. They discuss skincare trends, new beauty products, makeup tutorials, reviews and many more. You can choose to write about natural organic products or only makeup inspirations. Everything depends on your preferences.
–Music– these blogs review music, discuss the newest releases, share their work and write about music equipment.
–Travel– a very popular type of blog. If you're passionate about travelling the world, experiencing new cultures and sharing them with your audience, this is the blog for you.
–Fashion– fashion bloggers tend to collaborate with clothing brands and promote their items. They show hauls, discuss fashion trends and share their own looks inspired by celebrities.
–Food– these blogs share recipes, show tutorials on how to cook meals, show vegetarian options or focus mainly on baking.
–Photography– photography lovers share their work mainly through their pictures, but they also discuss equipment and gear. It's quite common to combine two blog topics, for example, travel and photography.
–Car– these bloggers are specialised in professional automotive content.
–Niche– if you have a hobby that doesn't can't be put into any of the boxes above, it's nothing to worry about. Even if you're target group is smaller, your blog can be valuable to many brands that are interested in promoting products not fit for generally popular blogs.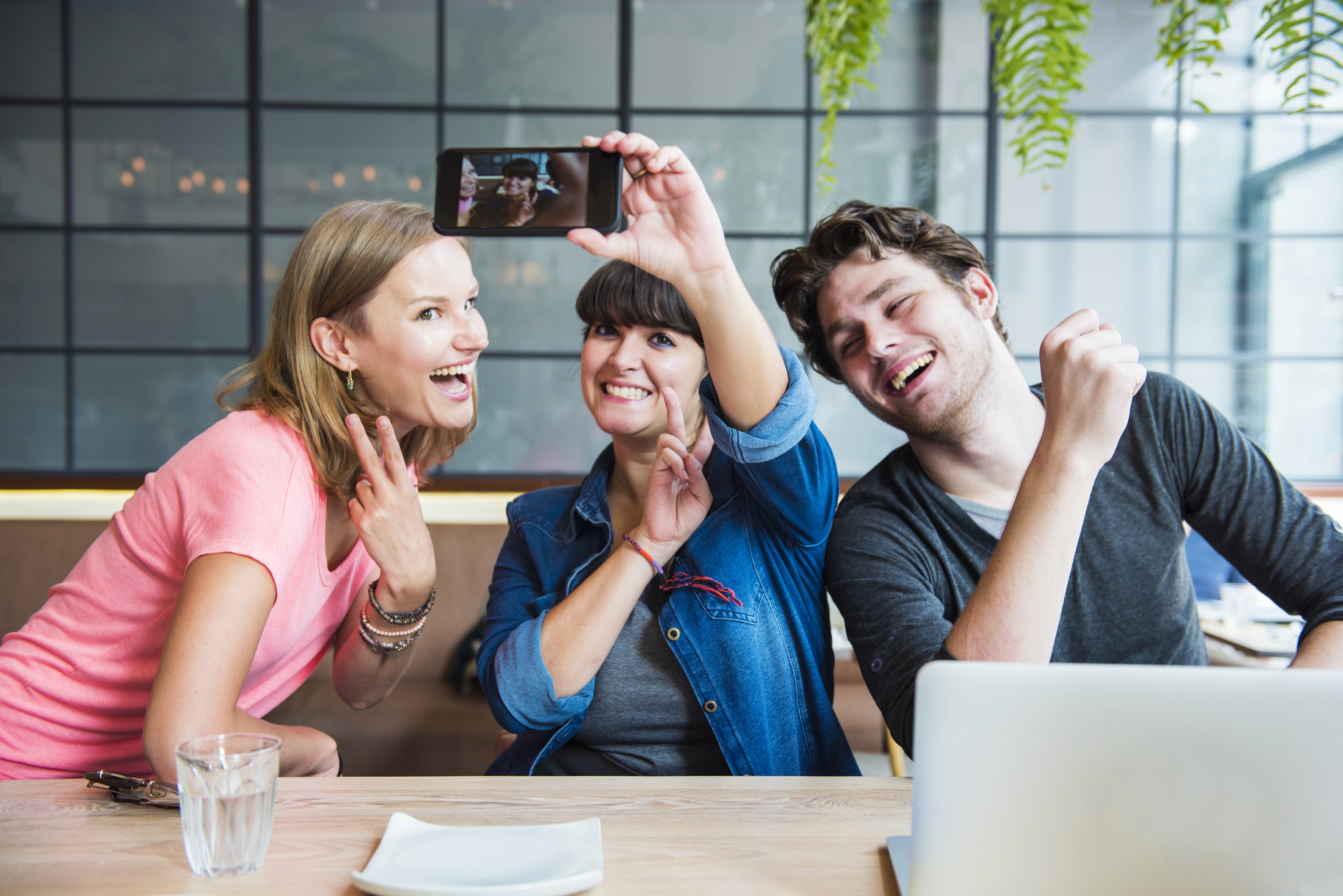 Your blog topic should be based on what you genuinely enjoy and are passionate about. Keep in mind that you will be consistently writing about your niche and doing a lot of research. Be prepared for regular copywriting, publishing, repurposing and redistributing. I'm emphasising the redistributing part of blogging- you mustn't forget the importance of it. With thousands of blogs available online you have to put yourself out there and put in more effort besides writing.
Who can become a blogger?
The answer to this question is simple: anyone, as long as you have a plan and a long-term goal, you can become a stable blogger. The best thing about blogging is that it can either be a small side hobby or a full-time job from home. The latter is more popular- it is relatively easy to start earning money from blogging. Brands strive for professional bloggers who are engaged in what they blog about and their approach to their audience. If you have an idea, go for it.
Why should you blog?
Blogging has so many advantages and benefits. It can be a way to relax your mind, feel great and is just a general hobby that keeps your mind off of things. On the other hand, it can be a job that pays your bills every month. Of course, one doesn't exclude the other. You have to be aware of your competition and create valuable content to gain brand recognition and a steady audience. The biggest plus is having the option to work remotely and be flexible with your posting schedule. Blogs give you the opportunity to collaborate with brands that open new doors and help you out with future projects.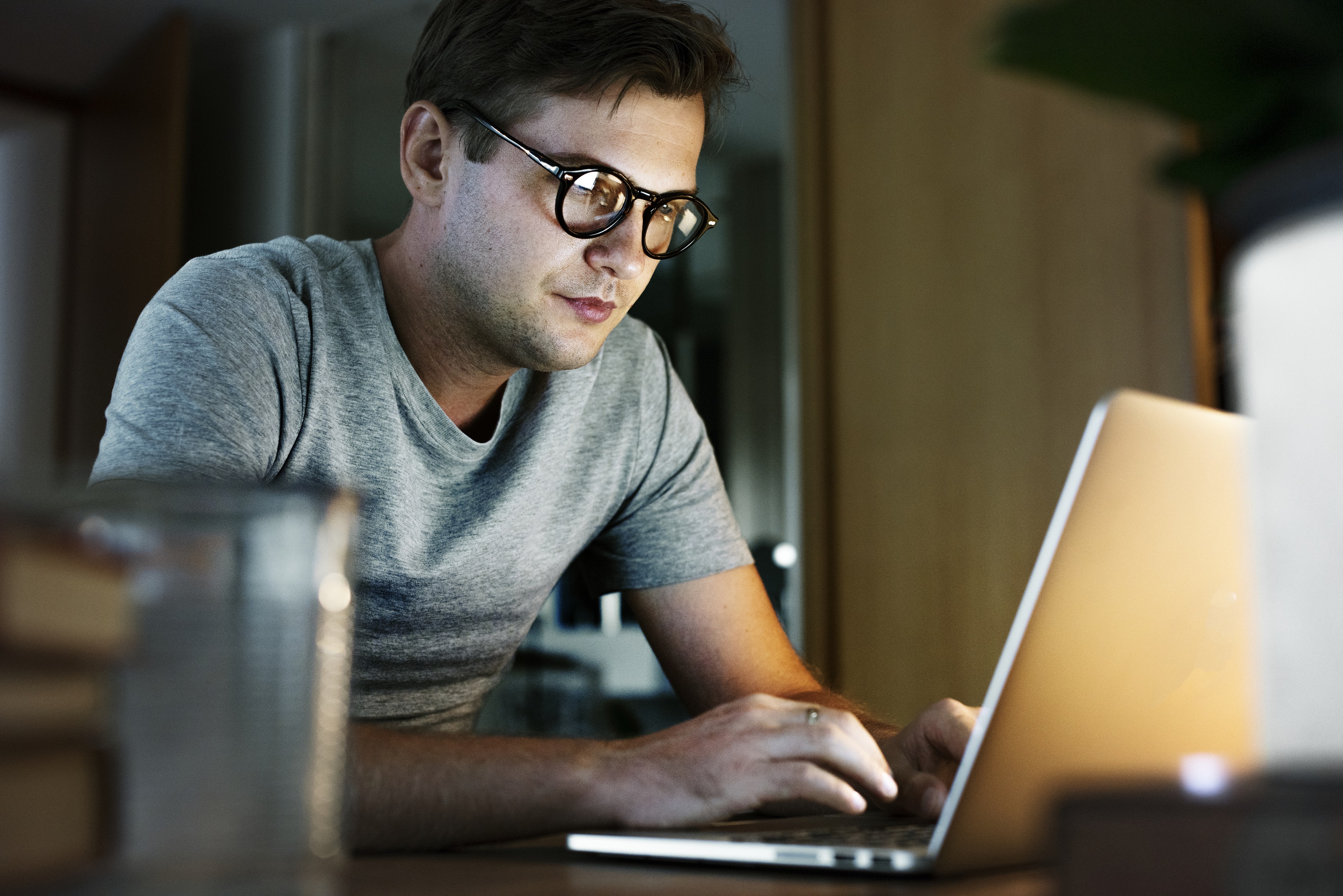 Where do you start and what should your blog contain? 
Once you decide on creating a blog, you should make a checklist of things it contains:
1. A blog name– this one might be obvious, but it is just as important as any other element of a blog. Choose a name that's simple, but also relates to the topic of your blog. Try to keep it short and unique, but not too over the top. Avoid tacky or flashy domain names that can offend your audience.
2. A blog platform– this is the place where you'll be posting all of your content and interacting with your followers. There are many available platforms for you to choose from with helpful tools and ready to go themes. Here are a few popular ones:
-Blogger– a simple blog hosting service that was created for non-tech savvy users. The biggest advantage is that's it's free.
-Medium– a growing platform and has become one of the largest communities of bloggers and experts. You don't need advanced tech skills to use it, and there is no setup required. Your main focus here can be writing without worrying too much about designing a website.
-Tumblr– it's a cool alternative and different from traditional blogging platforms. It combines a social network and a blog. It's an amazing way to discover others and get inspired while also being free and easy to use.
3. Design- the design of your blog purely depends on you and your vision. You can make it colourful and bubbly or minimalistic. There are no boundaries here, which is why running a blog is so creative and fun. The most important thing is to make sure your blog is transparent and user-friendly. Nobody wants to visit a problematic blog that contains hundreds of popup ads. Most blogging platforms offer ready to use templates to make this step easier.
4. Content, content, content. Your blog will be judged by the content you post, and often you post it. When someone visits your blog, they will want to learn something valuable from it and read something original. Focus on being as informative as possible without trying too hard or writing long, boring paragraphs. Your content should be authentic and different from other bloggers. Share your opinions, thoughts and be honest with your followers. You don't have to worry about perfect vocabulary or grammar, but you also shouldn't be lazy about it. Graphics such as pictures, videos, animations and GIFs are very helpful with spicing up content and making it more exciting. They can completely transform the look of your blog.
Remember to be consistent with posting in order to keep your audience satisfied and have brands contacting you. Stay organised and plan posts ahead of time, so you don't have to panic when you run out of inspirations or ideas.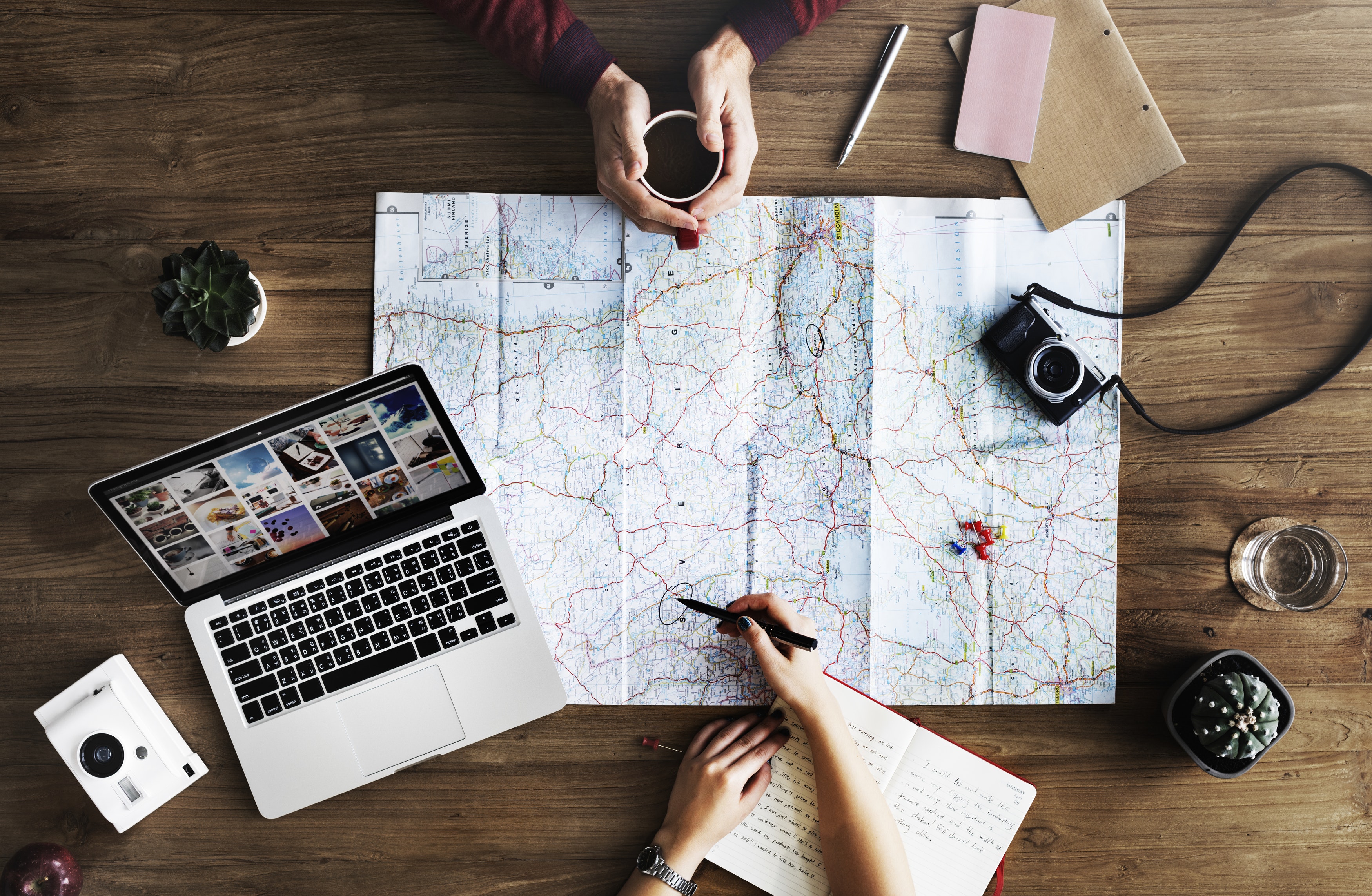 How do I actually start making money?
This is probably the question you're asking now. Making money from your blog involves collaborating with brands. If your blog is complete and you've checked off the most important parts listed above, it's time to start monetising.
Always leave information on your blog informing brands that you are interested in collaborating. This will let them know that you're open to offers and they can contact you through the information you provide. You can also try reaching out to brands yourself and asking about potential offers.
You can either have a blogging job that involves promoting and monetising your own blog or using different helpful websites where you can write for other blogs or pages.
Direct advertising- many people say this type of advertising is dead, but it actually proves to be effective. Remember to use them in moderation.
Sponsored articles- the bigger your blog, the more brands will reach out to you. This is less "in your face" than direct advertising, but still effective.
Affiliate links- this is an extremely popular form of an income stream. Followers interested in purchasing specific products click on the link that leads them to the products or services. The site then tracks how many users clicked on the product through your blog, and you gain profit.
Reviews- with reviews you must remember always to be transparent and honest. Losing a loyal audience isn't worth faking product reviews.
Guest posts- try to engage others and exchange blog posts with other bloggers. This will increase your reach and have more brands contact you about potential collaborations.
Besides monetising your own blog, another great way to earn money online through blogging is paid blogging jobs on other websites.
Typically these sites pay you per post (usually around $5-$50 per post) and have a regular posting schedule. Here are some you'll find useful:
Whitepress.net- this site has one of the best marketplaces for publishers and bloggers to connect. It attracts many knowledgeable bloggers and has the best job postings.
Writer's Weekly- a great resource site for freelance writers with weekly job listings.
Elance- a large marketplace for freelancers of all types. There are several offers and blogging jobs posted every day.
Indahash- this site is dedicated to social media influencers who can sell their posts' advertising space.
Pressboard- an excellent platform for collecting entries of content for specific projects.
Performancing- a community of bloggers with a forum for blogging jobs. This platform also offers amazing tips, especially for beginners.
BlogVertise- a site dedicated to content and sponsored articles.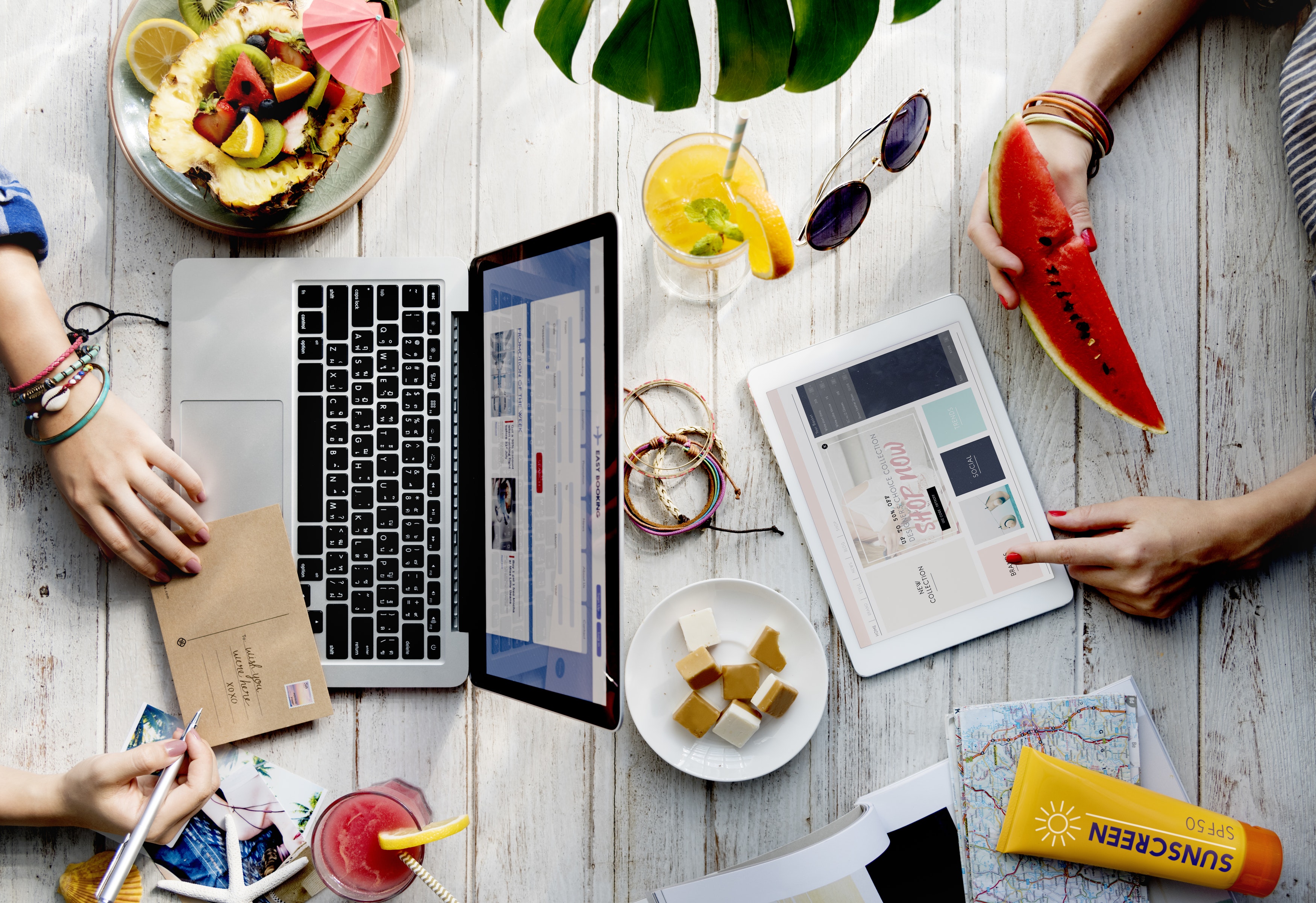 As you can see, many blogging job websites can help you find exactly what you're looking for. Each of them is guaranteed to at least give you some options and help you start making a decent amount of money. It takes time and patience to build a successful career out of blogging, but it is definitely worth the hassle. Try out each individual website and see which one works best for you and gives you the results you expect.