If you are looking to kick off with your own blog or looking for a better platform than you already use, this article may be for you. Choosing the best platform is not a piece of cake and the choice is really wide. There are s omany blogging platforms you can test out, but you should not waste time on too many as onboarding processes takes time and efforts. How to choose the best platforms in the market and transfer there your blog or set up a brand new masterpiece for your audience? Below, you will find a comparison of a few popular platforms with their advantages and disadvantages, and based on that you will be able to make your own choice.

How to choose the best blogging platform?
Before you choose, you need to look for. You should specify what your requirements are and what kind of services you seek. Possibly as a newbie in the business, you may want to use a free and simple, but same time aesthetic, pretty and appealing template for your blog. The simplicity of configuring it, without any coding magic, can be another asset. Bloggers, who already got through many platforms, may be looking for other solutions.
However, you shouldn't limit yourself only to what is here and now. Think long-term – what are your plans connected to your blog and what do you want to achieve?
Another thing to take into consideration is to have your site very flexible and add more features as you grow. With some platforms, sit can be difficult or even impossible, for others installing a few extra plugins or features can do. Changing the look of your blog should not be a troublemaker at any point of your journey – and we both know that bloggers tend to change the look from time to time.
As long as you should be testing some solutions, it is time-consuming: so the sooner you'll find the best platform, the better. You will not have to swap platforms later or run away if a chosen solution will not work wonders for your blog. It can be also crucial for monetisation, even if you don't plan it yet: even installing some features like AdSense can be different and problematic depending on a selected platform.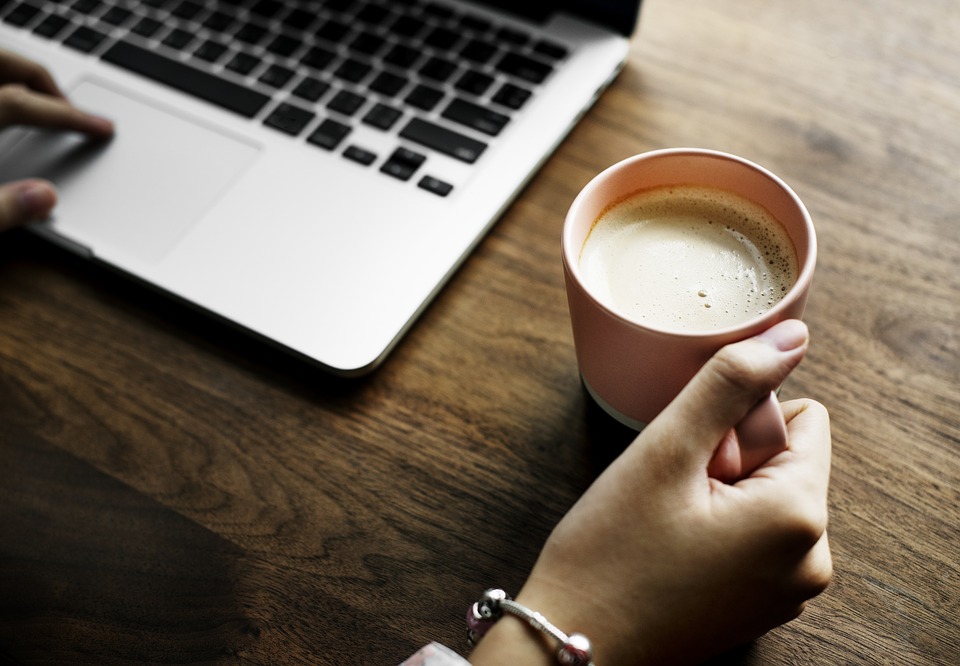 Which platform to choose?
We are going to take you through a few platforms worth consideration when it comes to blogging. The decision is up to you!
WordPress.org
One of the most popular platforms for bloggers is WordPress.org (WordPress.com, a blog hosting service, will be mentioned later in the article). It i san open-source platform for building your blog from scratch and on your own, with all control in your hands, as you can customize the look of your website with thousands of themes for WordPress (both paid and free). No coding skills required, and even those who are not computer-literate should get on well here. It is also a self-hosted solution so you need to sign-up through a WordPress hosting provider.
WordPress.org can be a perfect solution if you are looking for additional features and options like online store or sign-ups. With a constantly growing list of plugins you can either install for free or pay a few dimes for, you can personalize your blog on the go.
However, with great power comes great responsibility. The whole security of your website needs to be managed by you. It is free to use, but you still need some hosting and domainSomething for something, huh?
WordPress.com
WordPress.com is very often mistaken with WordPress.org, but it shouldn't be as it is a blog hosting service providing with free basic hosting, with possibilities of upgrading with premium domain name, storage or plugins.
You do not have to be pro to get into WordPress.com and set it up – no Wonder it is a platform of choice for many bloggers, not only those who just started their adventure with blogging. It is easy to configure, but also to manage and personalize. However, options are more limited than for WordPress.org, and you are not allowed to run any advertising campaigns on your blog. It means that if you take monetisation into consideration, you may have to put this option aside and go for other platforms. Also, we do not recommend risking as for this as your blog can be shut down completely if you break any rules and terms of WordPress.com.
Wordpress.com comes for free if you are happy with WordPress.com ads and logo. If you want to customize it, you need to pay according to pricing of your domain provider and pay WordPress.com as well.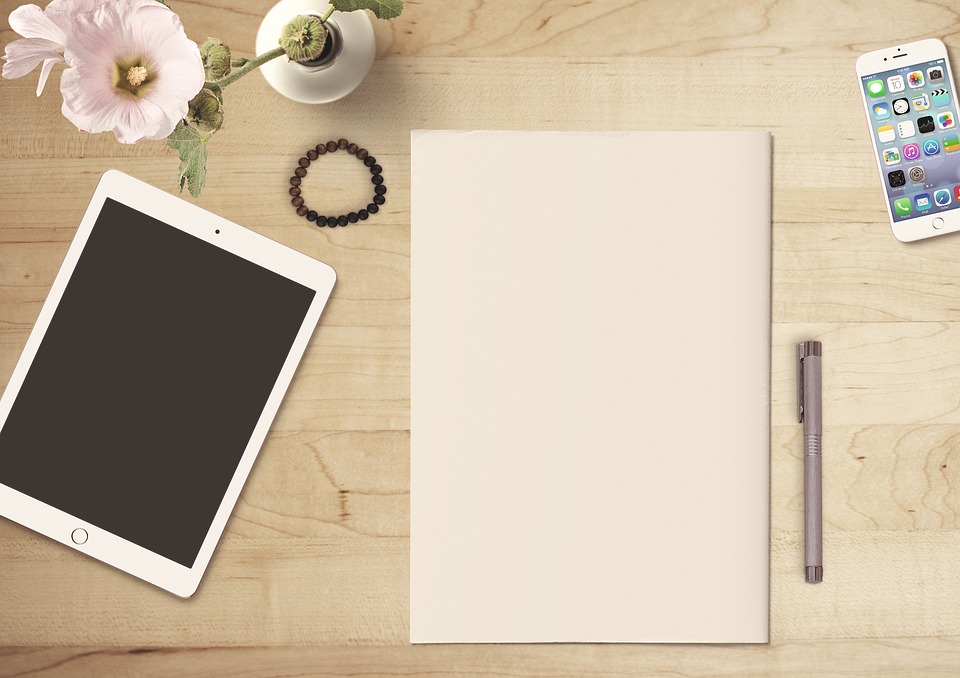 Wix
Another platform you can take into account while choosing a thing to go for is Wix, which was considered to be used mainly for websites, less for blogs. However, thanks to Wix Blog feature, you can easily add your blog to the website. Wix offers drag & drop editor, with no coding required as well, so building your site comes with ease and offers a lot of built-in, very nice templates to use and personalize as you wish. And for the very beginning, you may do without custom domain names or hosting.
However, if you wish to have your white label, you need to pay. Also, WIX uses your website as their advertising spot so you can see a lot of their adverts around your site if you don't pay in advance. You cannot change the template, which is another boundary. If you are looking for monetising your blog or connecting to a third site, you may be willing to test out other solutions – you need to pay for WIX (up to 25 dollars a month) and even though, it offers limited options as for e-commerce and external tools.
LinkedIn Publishing
If you care about personal branding and social selling, and you want to use your blog to make you look like an expert and enhance your appearance, we strongly recommend you to check out LinkedIn Publishing (in the past, it was called LinkedIn Pulse and people still use this name). Not only it is easy to use and requires no set up from your side, but it also makes you look great on LinkedIn (and the platform is going strong so you can be one of the first people blogging there for real). As LinkedIn is a social network, social features are really developed and you can like, comment and share your articles with your network. However, you need to accept very limited designing features and no plugins. It is a free, native option available for each and every LinkedIn user: give it a go!
Blogger
Old, good Blogger! It is free and offers Blogspot.com space, which is where a lot of popular bloggers started. It delivers a hassle-free solution for creating a blog, you need no skills to manage your presence there, so it seems to be a great way to start if you are not even convinced that blogging is something for you.
You don't spend money, so even if it turns out that you are bored of blogging, there is nothing you could lose. However, you are limited as for features, design possibilities, templates, plugins. As it is acquired by Google, you can also be penalised.
Tumblr
Tumblr is a microblogging platform more focused on social features like re-blogging, sharing and following, and building a community around it. If you are into writing, this may not be a way to go for you as it prefers shorter forms like GIFs, videos or images. It is great for building your social media impact, though, so if you think about monetising your social presence this may be the best solution among those we mention. However, if you would ever feel like it is time to transfer to other platforms, backing up or importing can be really tough and troublesome. No information about many features to boost your Tumblr blog, either. But it is free to use, so why wouldn't you give it a try?

Medium
Medium can be regarded as a place to re-blog your content, but also to blog there natively. It is very easy to set up, manage, publish and comment, and it has a lot of social networking features you may seek to distribute your content to your target groups on social media.
This is another platform that does not require any coding or design skills – to be fair, you cannot even design your blog, and the template you get can be only modified by pictures you put in your blog posts. Also, you cannot set any advertising campaigns up, and you can't make money using a Medium blog. It can help you with building a following around your blog very quickly, though. It is free, and it can be one of the easiest solutions here, but lack of designing, customizing and monetizing options can put you off.
What blogging platform is the best?
The best platform is the one that workd for you best and that meets all of your requirements and needs. It has to be simple, yet functional, and if you are thinking about monetisation then it is another factor that can eliminate a lot of solutions we showed you today. However, there are so many other platforms in the market that you should find out (Ghost or Joomla)!
Each of those platforms we showed in the today's article has its pros and cons. As long as WordPress can be considered as the best solution, it can take a lot of skills, efforts, time to learn how to manage it correctly and to build a really functional, pretty blog. Other solutions sound easier and sometimes even to simple to be true, and they can be completely free. However, they offer limited flexibility or even lack of any personalization, which can be really offputting especially if you are going to treat your blog seriously, or you want to make money out of it. WordPress can be the best solution, if you are into blogging already or if you have a prepared plan and detailed strategy of your presence there.
We are full of hope that our article made it at least a bit easier for you and that you will test out, select and enjoy the platform of your choice. However, even sometimes it can be late to change the platform, it is never too late – so if you don't feel comfortable with some platforms, or they are not as convenient as you thought they would be, just switch and try to build it all over again, as you want.
Good luck with planning your blogging activities and choosing the best platform for your blogging presence. It requires some research, but we did some of it for you!