The online world is an ocean of possibilities. Nowadays, we can not only communicate in real time but also make money on our online activity. One way to earn a few dollars is to get into blogging.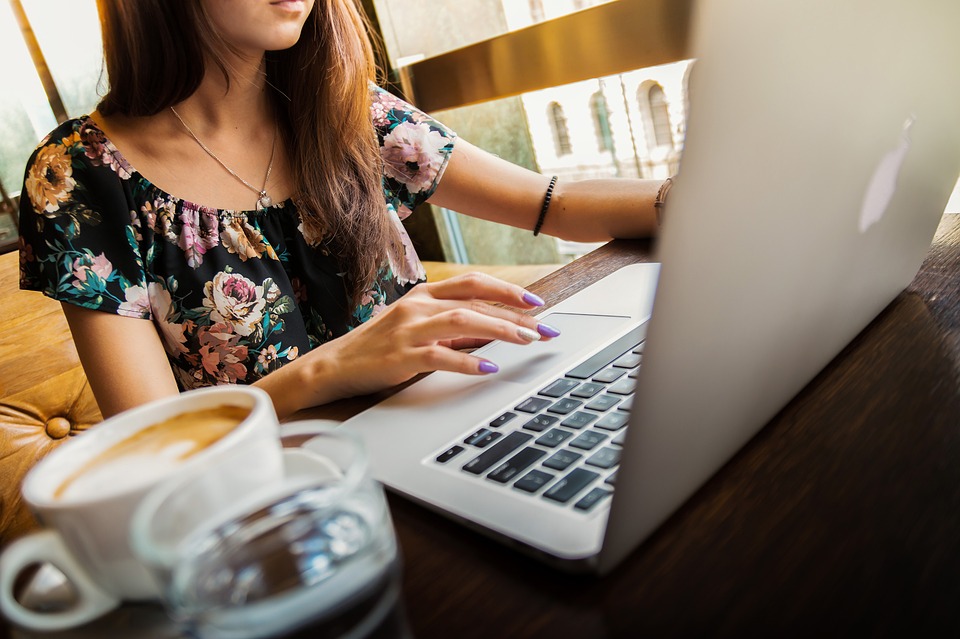 If you are reading this article, we can assume that you have heard about some fashion bloggers or beauty influencers who started their online career from a little blog, set up and managed with passion. Once they got noticed, they started making great careers not only as influencers or models, but also as entrepreneurs. While we can't guarantee such success for everyone, we are sure that our short guide can help you get through first stages of blogging and inspire you to deliver value and do more to monetise your efforts!
Blogging can be your job for life, from any place in the world you like, but you need to get prepared.
What is a blog?
A blog is an online diary, website or gallery regularly showcasing the latest publications. The blog can be set up using various platforms, layouts and formats, and its author – a blogger – can raise multiple issues.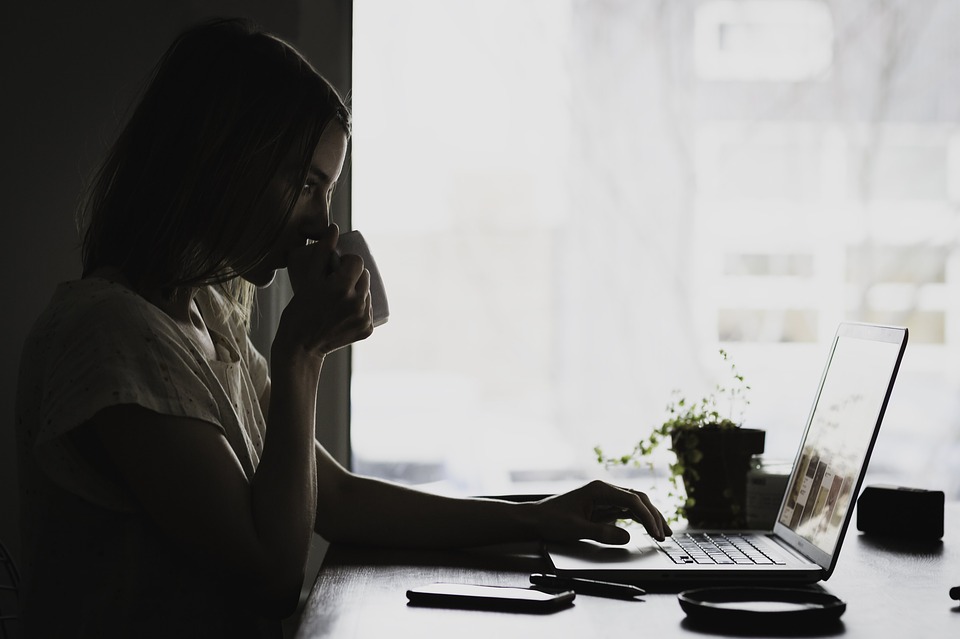 Blog content pieces can consist of text, images, photos, videos, animations or even premium content such as e-books or printable materials to download. One of the most popular structures of a blog post is just a mix of text and images.
We can identify a few groups of bloggers, and it is only a drop in the ocean:
● Lifestyle bloggers – they can cover a whole range of topics, as they are not stuck with just one niche. A lot of bloggers started or finished here: each niche blog you can call a lifestyle one, but not each lifestyle blog can be called a niche one. This category provides a lot of opportunities to shine for commercial purposes as bloggers can advertise basically everything.
● Beauty bloggers – they focus on showcasing the newest cosmetics, skin care trends and trends in the beauty industry. They often collaborate with cosmetics' brands.
● Fashion bloggers – they mainly show their outfits in many situations, recommend clothes, shoes or accessories or attend fashion events to write about them. Their main sponsors are fashion brands or e-commerce stores, and they are very often willing to open their own fashion business.
● Music bloggers – they make reviews of the newest CDs, take part in concerts and festivals, collaborate with or interview musicians (or they can be musicians themselves – why not?). They are often granted with free gig tickets or festival passes, and the latest records are delivered at their doorstep.
● Food bloggers – they can be great cooks who show their ways of preparing meals, or they can be just those people who constantly go out to discover and review new flavours in town. Sometimes they also travel further to explore foreign cuisines. Apart from restaurants, there could be some other companies to sponsor their posts: venues, city councils, white goods' manufacturers etc.
● Travel bloggers – they make money out of their blog on travelling. Their business is all about showing new places – they are getting paid by travel agencies, airlines or regions they visit.
● Marketing bloggers – they cover topics concerning digital marketing, content marketing, influencer marketing, SEO or SEM. They can get paid for reviewing tools, apps and online services.
● Car bloggers – they are specialised in automotive, professional, expert content. Therefore they can play the role of an attractive place for many car brands.
● Parenting bloggers – they built their brand around kids, maternity or paternity, and they collaborate with brands offering products for kids and parents. Very often they are offered barters instead of paid cooperation.
● Niche bloggers – we can't put them in any of the boxes mentioned above. They found their niche, and they can publish sponsored content related to it. Even if their target groups can be much smaller, they can be more valuable for many brands interested in promotion.
Long story short – a blog can be your place in the online World, once you establish what you want it to be.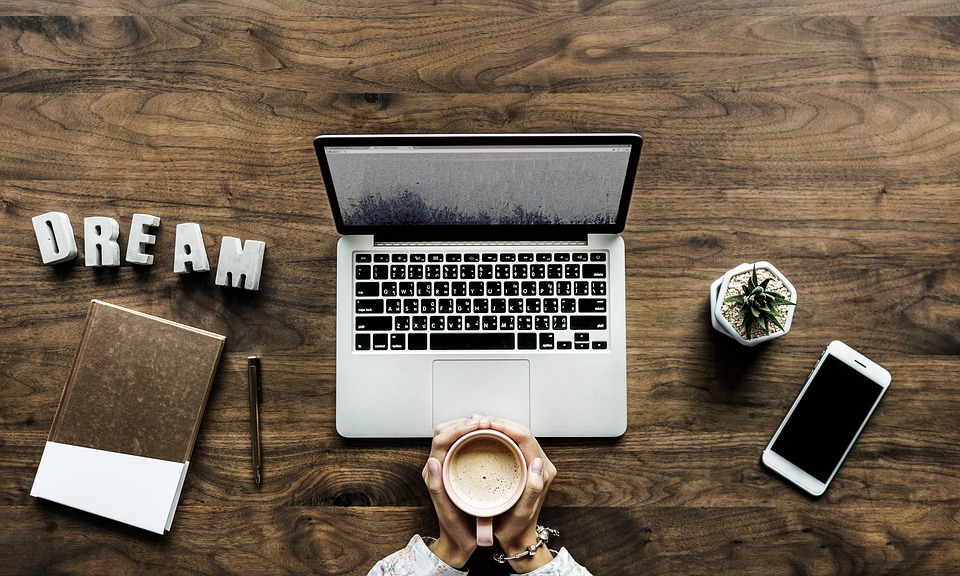 What is blogging about? Definition of blogging
Blogging is a regular, stable and well-planned activity to work on blog content. Blogging includes research, copywriting, publishing, repurposing and redistributing created articles to ensure the highest reach possible. Some people mistakenly take blogging as only writing, and they forget about the importance of thoughtful distribution. There are so many blogs nowadays that standing out from the crowd requires more than just publications.
Who can blog?
There are no boundaries to who can blog and who should not. If you have an excellent idea for your blog, or you would like to just consider it as your diary, you are more than warmly welcomed to do so. If you have some unique knowledge or expertise you would like to share, and also you are very passionate about it, a blog can be more than your journal.
Setting up your first blog is relatively easy, so even if you are not persuaded, you should give it a try and see if you can manage regular updates and keeping your blog in good shape. If not, tough luck, but at least you tried!
Why is blogging so popular?
Blogging seems to be a walk in the park – for many it is simple publishing, posting and spreading a word or two about what you're doing. In reality, building your blog awareness can be difficult as you enter a very competitive area.
Blogging is seen in many ways: it can be a way of de-stressing, supplementing everyday activities or job, but for many, it can be a great job itself. Nowadays, professional sponsored articles written by influential bloggers are something brands strive for, so no wonder then that many bloggers see it as their chance. Brands keep looking for valuable content not only for the sake of SEO but also, or even mainly, for building brand recognition among target groups.
Blogging can be a full-time, remote work, which is an extreme advantage for many. The flexibility allows almost everyone to become a professional blogger and run it from whenever they feel like it.
Blogs, overall, create great memories but can generate even greater money. You can start with sponsored posts, but then more possibilities may arise. Bloggers, firstly, help brands, but then they often decide to go their own way and open their own business.
What's not to like?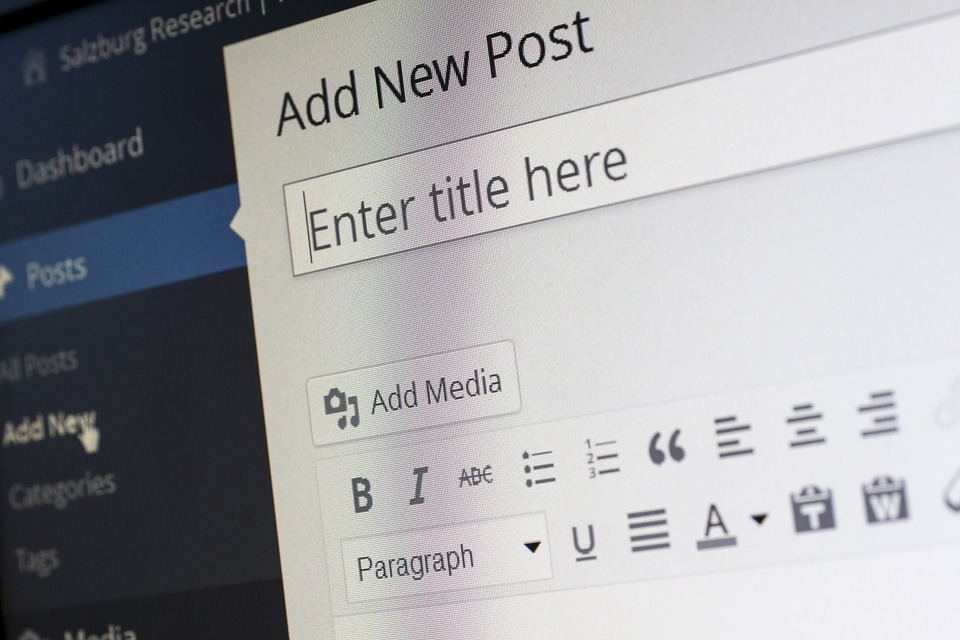 How to start?
A lot depends on your approach. If you want to treat blogging as your hobby, passion or just some activity for the spare time you have, you may not think about making significant investments, at least at the very beginning. Also, as long as it is great to have a plan and schedule, you are still free to publish whatever you want, whenever you want.
However, if you take blogging seriously and count on further cooperation with brands, your process should look different. You should be prepared and ready for challenges, as sometimes in this industry it is a matter of the message to get a valuable, well-paid project.
Let's put it in the form of a checklist.
❏ The goal of your blog: do you want to address some social issues? What is the purpose of your blog, is it going to be managed for the greater good?
❏ The name of your blog: this point is vital for the commercial success of your blog, for many reasons. Think about an easy-to-pronounce name that won't sound offensive in any of  the markets you would like to conquer. Keep it simple, transparent and, in many cases, short.
❏ Technical issues: where to set it up? Would you think about a dedicated solution, or use publicly available platforms for a start? Are you going to use WordPress?
❏ Layout/template: have you found your dream template, or you want your blog to shine with graphic design from graphic pros?
❏ Publication plan: you know that you want to start blogging, but do you know what to publish? Do you have a plan for a few weeks ahead and ideas to engage your audience? Professional bloggers plan their content even 6 months in advance. Of course, you need to be prepared for slight changes, but it is good to have a general idea!
❏ Social media channels: social reach can take your blog places. Identify groups where your audience is active and think about your social media presence, both on business profiles (e.g. on Instagram or a Facebook Page) and your private one. Some advertisers may spy on it! Schedule some posts, track engagement rates, analyse and optimise it to get the best performance. For many brands, the impact you have on social media may be crucial for making a decision about collaboration.
❏ Distribution: each piece of content should be distributed and repurposed. If you are in the process of creating a blog post, you should think at the same time about ways of making the most of it. Video? Animation? Infographics? Photo gallery? The choice is up for grabs, but creating at least five forms of the same content can really help you.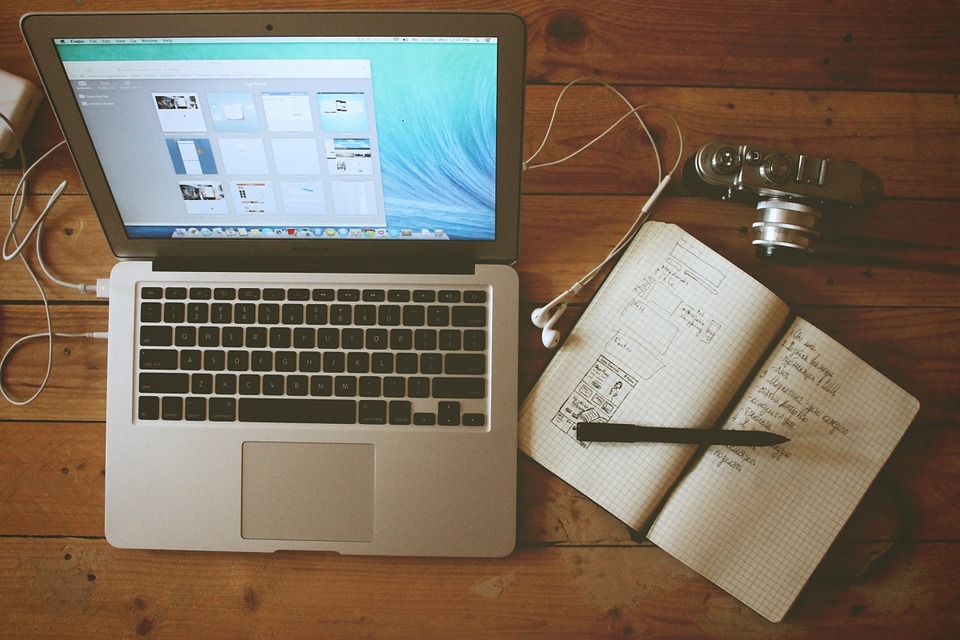 When to start thinking about monetising it?
As soon as possible! You need to drive traffic to your blog and deliver unique added value. Don't be a copycat, try to cover topics others are scared to. Once you do it (right), advertisers may notice you and offer you a very first prospect of collaboration!
You shouldn't wait for it, though. In ad clutter, new influencers have to face a lot of obstacles and a really long, long way to be recognised. What you can do is to identify your strengths and make your own mini offer to add it to your blog. Try to send it to friends who work in the marketing industry for priceless feedback.
Make a list of marketplaces where bloggers can offer an advertising spot to brands. One of them is Whitepress, a platform which pairs bloggers, influencers and content creators with advertisers. Making an offer takes no time or money, so you should definitely give it a go.
You should also join relevant groups on Facebook – for influencers and bloggers. Brands tend to look for partners in crime – or cooperation – just there!
Is it worth blogging?
Yes! Of course, but blogging is not all rainbows and butterflies. You need to be active, full of initiative and creativity, but also patient. Success comes to those who work hard on it, so roll up your sleeves and start working on your blog right now. Follow our blog for more!